© 2015 C.L. Consulting. All rights reserved.

Non-Alcoholic Beverage Stations and Mocktails

Create YOUR Custom Menu

Our FREE concierge service can design menus for you based on your budget and food interest.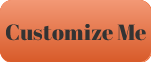 View our sample menus in the following categories.  Order what you see or create your own perfect menu!